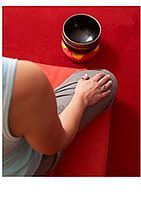 ONLINE: WEDNESDAY Open Meditation
With the intention of protecting the health of all who enter our doorway, we have decided to suspend our Wednesday night sitting. Since then, many have expressed the need for a virtual gathering. All are welcome to join us.
At the designated time and date, simply click on the link provided; OR go to the zoom website (https://zoom.us/), click on the "JOIN A MEETING" link, then type in the meeting id; OR you can just call in and type in the code when prompted (you won't be able to see everybody, and everybody you). There's also a mobile Zoom app if you want to go that route. You don't need to create a Zoom account. An umdze will be present in the Zoom room to facilitate.
Join Zoom Meeting: https://zoom.us/j/255786118
Meeting ID: 255 786 118
Call in: +1 (312) 626-6799, code 255786118#