Ongoing Offerings
Wednesday
Open Public Sitting
7:00 PM – 8:00 PM
Thursday
Heart of Recovery

Meetings start at 7:30 PM
Meditation instruction is available at 7 PM
Meetings ends at 9 PM

Sunday
Open Public Sitting
10:00 AM – 12:00 PM
First Tuesday of the month
Queer Dharma
7:00 PM – 9:00 PM
Open Public Sitting
The open sitting meditation is for beginners and experienced practitioners. Meditation instruction with a qualified instructor is offered at these times at no charge.
Heart of Recovery
This meditation and discussion group brings together Shambhala Buddhist meditation practice with the Twelve Steps recovery programs. Meetings are anonymous and confidential and explore the relationship of addictions and recovery to our personal paths as warriors, bodhisattvas, and meditation practitioners. This is open to all who are Buddhist practitioners (from any tradition) and 12 Step practitioners (from any program), or individuals interested in exploring the relationship of meditation to recovery from addiction and addictive behaviors.
For more information concerning Heart of Recovery please contact Tim Krouse, [email protected]; 740-569-8035
Queer Dharma
Due to low participants, we are rethinking our approach to this offering. Please email John Caron at [email protected] if you're interested in the program and would like to attend at a future date.
Western culture often suggests that people are the problem–that we are broken, in error, and in need of repair. Sadly, this defective understanding of personhood is especially applied to marginalized groups, including the queer community.
Queer Dharma begins with the truth and realization that we are basically and fundamentally good. We do not need to be 'fixed' in any way, in fact, our queerness is a source of vitality and possibility.
Queer Dharma of Central Ohio is an open group of mindfulness practitioners who will share and discuss Buddhist teachings and philosophy as part of a larger effort to discover together the deep implications of our basic goodness. We are most interested in the ways that such ideas might inform our sexuality, gender identity and expression, personal relationships, and social commitments.
Queer Dharma is welcome to all who identify as queer or LGBTQIA+. We are especially interested in creating a welcoming space for people who also belong to other marginalized groups.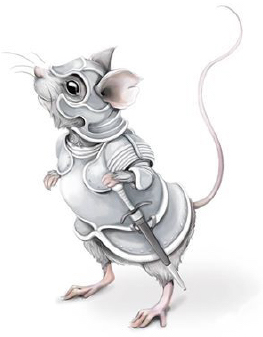 February 15th—February 22nd
Shambhala Day this year will be Feb. 24, 2020. We will be celebrating it as a Center on Sunday, March 1, 2020. The end of year practices before the new year (Shambhala Day) ( The year of the Iron Rat), will be held ten days before the 24th. This woul
Continue »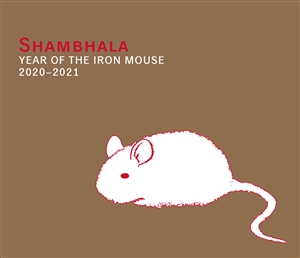 March 1st
Mark your calendars to join the Shambhala community to celebrate the new year of the Iron Mouse. All are welcome. Schedule to come.
Continue »
New to Shambhala?
Shambhala is an international community of urban meditation and rural retreat centers founded by the Vidyadhara Chögyam Trungpa Rinpoche, and now led by Sakyong Mipham Rinpoche. Learn about our vision, lineage & community »
---
The below statement was drafted by the Shambhala Columbus community in response to the 2018 reports of abuse by the Shambhala and Buddhist lineage holder and teacher, Mipham Rinpoche. Our community stands in solidarity with those harmed, and our path forward as a local community is informed by this truth. For more information, please read more here.
SMCC Statement Supporting Those Quoted in the Project Sunshine Report
We grieved when we heard that you experienced harm within the Shambhala community and that your story was not always met with open hearts and clear minds. Thank you for your bravery in sharing the hurt you have endured. You are strong and valiant warriors!
For the benefit of the whole community, these stories needed to be brought to light. We stand with you in saying that the misconduct described in your stories is unacceptable in our community. We will support all efforts that ensure that future reports will be received openly and will be investigated swiftly and thoroughly and without bias. Times have changed because of your courage.
If you left Shambhala or felt pushed out, we hope you have found a community that has helped you in your journey. If you remain in Shambhala, we want you to feel safe in our community and to know that you will not be judged for what has happened to you or for speaking out. You have our love and empathy. We wish for your well-being, your release from this trauma and a return to wholeness.
May you and all find healing, strength, clarity and peace in these difficult times.
Shambhala Meditation Center of Columbus