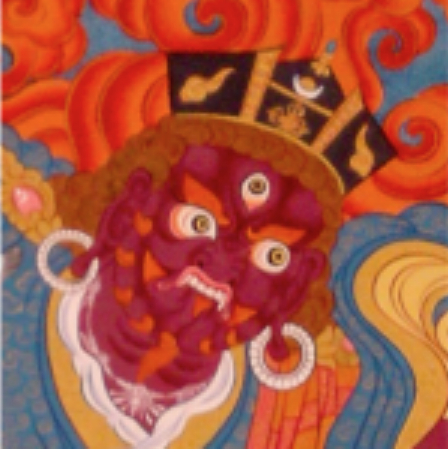 Sadhana of Mahamudra - A Practice For This Dark Age (A community online program)
with Acharya Suzann Duquette
The Shambhala Meditation Center of Columbus (SMCC) will offer group practice and study of the Sadhana of Mahamudra, as presented by Acharya Suzanne Duquette through Shambhala Online. The talks were presented by Acharya Duquette last year in conjunction with the 2020 celebration of the Vidyadhara Chögyam Trungpa Rinpoche's Parinirvana.
Participants will gather online for 4 study/practice sessions in February, and then reconvene for the Sadhana of Mahamudra practice and feast on April 4, 2021 in celebration of Rinpoche's 2021 Parinirvana. Shastri Janice Glowski and others who have practiced and studied the Sadhana of Mahamudra will be participating and available to support the program in real-time.
The course is being offered at no cost to participants (SMCC will cover expenses). Donations are welcome and can be made at the time of registration or during the course. Opportunities to make an offering of appreciation to Acharya Duquette will be available.