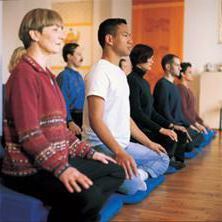 Open Meditation
Enjoy a weekly social gathering of new and old practitioners. This evening meditation offers open sitting meditation followed by a short discussion. This meditation opportunity is open to anyone with interest in learning to meditate or practicing with sangha.

Free meditation instruction
is available from 7:00pm - 8:00pm
Meditation instruction by qualified guides will be available to anyone interested at no charge.