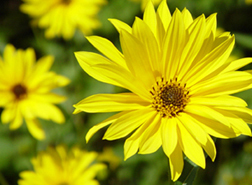 Joy In Everyday Life (JIEL)
with Betsy Loeb, Phong Nguyen, Linda Wolf
As meditation practice expands and we develop trust in Basic Goodness, we begin to discover the confidence and personal energy to go forward on the journey. We discover a sense of joy and bravery. The Mahayana teachings on compassion become the inspiration for a life of cheerful, gentle discipline and freedom from doubt, based on our personal experience.
Open to the public. (The Contentment in Everyday Life course or other experience with meditation is strongly recommended before taking this course, but it is not required.)
This course will be facilitated by Betsy Loeb, Phong Nguyen and Linda Wolf, and will include video talks by Shastri Holly Gayley.
Generosity Policy
We have a generosity policy to make our offerings available to all who wish to participate. If the program price is an obstacle for you, please consider what works for your current situation and offer as much of the program fee as you can.

For those who can offer more than the program price, we have a "Patron Price." Your generosity in offering the patron price helps cover costs for others who are not able to offer the full price. Thank you!
For more information, contact Linda at schoen.linda at gmail.com